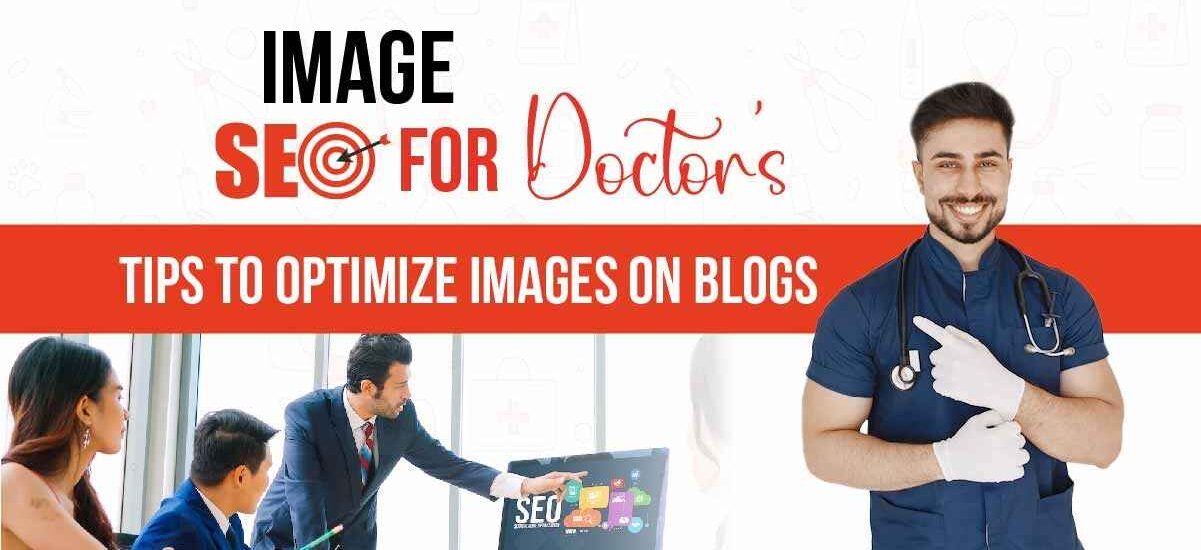 Image SEO for doctors: Tips to optimize images on blogs [Updated 2023]
Image SEO for doctors: While focusing on producing quality content and a visibly impressive website, many people often ignore the importance of search engine optimization (SEO) for images. However, to rank on search engines, you must optimize the pictures you use on the site. How you ask? Well, scroll down for details!

It is said that a picture is worth a thousand words. This stands especially true when it comes to optimising blogs for search engines. The power of a well-crafted, visibly impressive blog lies in using the RIGHT kind of pictures. Pictures that add more value to the content you are writing and help deliver your point across. But images are not just used for that. They are also an important aspect for search engine optimisation.
For SEO, images are just as important as text and need to be considered while crafting content strategy. However, most people have no idea about this. More often than not people use random pictures in their content, and not much thought is given while adding them. But they are an extremely important part of your blog and it's time to give more attention when using them.
The images you use in your content help explain a complex topic, break up blocks of text and engage readers to stay on the page longer. However, simply uploading and publishing an image won't drive results. You need to optimize images appropriately to achieve the desired outcome.
Also read: Ways to build the right online reputation for doctors – Brand Medix
Scroll down to find out why you should optimize images and some ways you can correctly do it to rank on search engines.
Why is image SEO essential?
The process search engines use to analyze and rank your content on the internet is complex. Sometimes certain things work and other times they don't. But one thing is sure, if you have good SEO, it will ensure that users can find you quickly online. It is also one of the most effective ways to achieve the top spot in search engine results pages.
Most people don't understand that SEO is not only limited to title tags, headers and content but includes pictures as well. Search engines cannot analyze images the same way you and I can, and that is why optimizing your images is essential to make sure that they can understand them correctly. Image SEO is another way to improve your position in search engine results and attract more visitors to your healthcare website.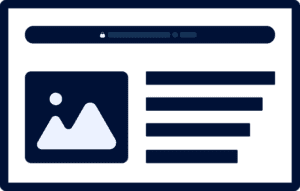 Here are top actionable tips for doctors to use for image optimization:
Before you add images to your blog, make sure you know the key search terms people use to find you online. If you're unsure of your keywords, take the time to do some research. You can use free keyword research tools to discover what people are looking for related to your business or service. Once you know the right keywords, start using them for images.
The most common mistake one can do while uploading pictures is not renaming them (like "IMG_22" is a big no-no). To rank in image searches, you need to use good file names for your images. It's advisable to use relevant and descriptive keywords as file names so that Google can know exactly what your image is. Though most visitors will never see your filename, it does help in enhancing the SEO of the page while also making your blog look more professional and informative. Renaming images is not a complex or long process so it's completely worth doing. Start now!
Include photos in sitemaps
As search engines cannot get information from the visuals, you need to make sure that you put as many hints as possible about what exactly they contain. According to Google, creating image sitemaps is the best practice for publishing images online.
Interested in knowing other ways you can engage today's healthcare consumers? Check out our ultimate guide here. (We promise you won't regret checking out this one!)
Search engines can't process images like humans. That is why they rely on alt tags to determine what is being depicted in the photos. All of the images on your site must have unique alt tags describing them in a few words so that Google can understand what you are trying to depict. Another tip, when writing these alt tags, try and include relevant keywords whenever and wherever possible. But but but, avoid stuffing them unnecessarily as it creates a negative user experience and may cause your website to look like spam.
Don't forget the captions
Search engines extract information about the subject matter of your image from the content of the page, including the captions you use. So, don't forget to add appropriate captions to your blog. Also, ensure your photos are placed near the relevant text on the page so that it makes understanding your image a little easier for search engines.
While massive, gigantic images may look nice to you, they can take forever to load for some people. By the time your page finally loads, your visitor may have lost interest and bounced to another site. We do not want that. Images should add some value to your existing content and not force people to lose interest in your blog. Compress your images in a way that they retain a decent quality. There is no hard and fast rule here, but you need to make sure that you maintain the quality you want with the lowest size and load time.
Conclusion
From increasing your search rankings to enhancing user experience, images are a crucial part of a well-performing blog. When used effectively, pictures can change your blog entirely, adding more value to them and making them more conversational and engaging. Just make sure you are using appropriate pictures and you're good to go! Also, use these tips that have personally worked amazingly well for me. These actionable tips can help ensure your images are sending the right signals to search engines as well as your audience.
Still not sure how to do image SEO for doctors? We're happy to help. Contact us today and we'll get you started!