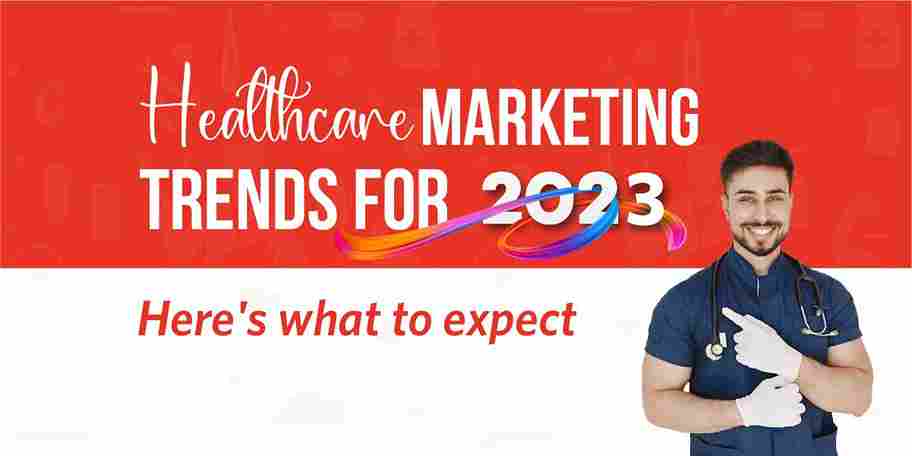 Healthcare marketing trends for 2023: Here's what to expect
A new year is knocking at the door and yet again, we have new healthcare marketing trends emerging. So, how should you craft your marketing strategy for the upcoming year? Let's explore some expected healthcare marketing trends for 2023.
As we move further into the future with a new year knocking at the door, the landscape of digital marketing is evolving at an unprecedented rate. What was popular last year may not be anymore and what's effective now will become a thing of the past in the upcoming years. With new technologies and platforms emerging now and then, businesses need to stay up to date with the latest trends and include them in their marketing strategies to stay ahead of the curve.
When we talk especially about the healthcare industry, the pandemic has forever transformed the way doctors and medical professionals promote their practice. It has accelerated the need for a digital presence. As the healthcare business model becomes more consumerised, patients are becoming increasingly empowered with the right resources and choices. Patients now approach healthcare with a consumer mindset.
As a result, doctors and hospitals are also changing their approach and capitalising on this shift by proactively appealing to patients through digital marketing and creating their digital footprint.
You might also like this: Healthcare marketing strategies: Things to focus on in 2023 (brandmedix.com)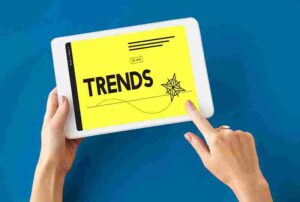 There are a lot of things happening in the healthcare marketing industry as it is always evolving. In today's guide, we will break down the biggest healthcare marketing trends for 2023 to give you an idea and an updated list so that you can start working on your strategy for the upcoming year.
1. Short-form video continues to gain momentum
In today's time and age, video is the most powerful way to communicate with your audience, especially in the healthcare industry. However, video content isn't a new trend–we already know how important it is.
The hot new trend is short-form videos such as TikTok, Instagram Reels and YouTube Shorts. Thanks to people's decreasing attention spans, short videos are performing better than ever!
Need more information on video marketing? Check out this blog where we discuss all about YouTube marketing.
If you are a doctor, you need to start focusing on videos. Today, if you truly want to harness the power of social media channels, you need to start making video content. An eye-catching, engaging and nicely edited video can massively increase your reach and help grow your social media following.
2. Patient-centric content is the key
When creating content for the medical community, quality and authenticity are two aspects you cannot ignore today. If you want your practice to be visible to the target audience, you need to make your content more relevant and helpful to them. This means that hospitals and doctors must shift from talking extensively about their services to discussing how their services can positively impact people's lives.
As a doctor or hospital in today's technology-led era, it's important to adopt patient-centric marketing in your strategy.
3. Prioritize website user experience
Website UX should be at the top of your priority list for 2023. Good user experiences not only draw patients but also adhere to Google's guidelines for content. If you want to attract people to your practice, you have to give them fast, frictionless and seamless website user experiences.
Patients today have high expectations from their healthcare providers. They want easy digital access and convenience to schedule appointments, fill out forms or use other medical services online. Structuring your website in the right way is an important step so that patients can find information easily. In addition to that, make sure your website includes in-depth, researched content that can answer patient queries directly.
Want help with your website? Read our in-depth blog about sections your healthcare website must-have.
4. Personalization is a must
In today's medical industry, personalized healthcare marketing plays a key role in determining the success of your strategy. Personalization involves delivering a great healthcare experience tailored to meet patients' needs. Today's patients are gravitating more towards a doctor that they feel understands them, listens to them, and meets their specific wants.
A fully personalized marketing strategy can help increase patient retention and build more valuable connections with them.
5. Interactive content will dominate
Avoid wasting time creating content that no one consumes now. In 2023, make it a point to focus on content that meets the needs of patients and adds value to their experiences. In today's competitive marketing industry, medical professionals are crafting so much content today that users don't have time for anything that doesn't add any value to their life. They will only interact with your content if it's engaging or if they find it helpful.
To grab people's attention, make sure you create high-quality, well-researched content so that your strategies produce the expected results.
6. Rise in Artificial Intelligence (AI)
With the increase in the use of artificial intelligence (AI), you can expect to see an increase in it being integrated into digital marketing channels. AI is making marketing smarter and more effective than ever before.
AI technology can allow you to collect a massive amount of data that can help personalize content and get more results. While it's still developing and far from replacing humans, AI can still help doctors create content in a short time. AI can't write original content, not yet at least but it can certainly help save you time.
Also read:
Get started with these healthcare marketing trends in 2023
All these healthcare marketing trends in 2023 will continue to have a major impact on the industry. Prioritizing user experience and focusing on video marketing will be particularly important for all medical professionals in the coming year.
If you are ready to start embracing these healthcare marketing trends, we're here to help. It's time to kick-start your digital journey with India's leading healthcare marketing company. Go digital with us!