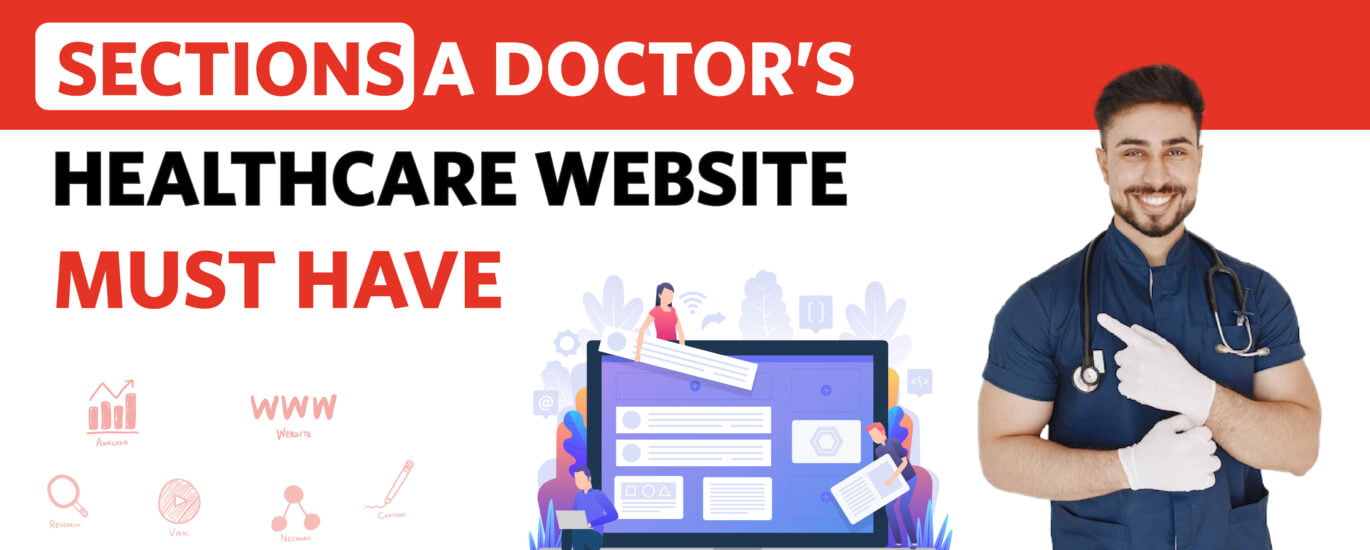 Sections a doctor's healthcare website must have
Healthcare websites provide a great opportunity for doctors to introduce their practices to a newer, wider audience. However, if your website is just a homepage with limited sections, you might not get the expected outcomes. To build your credibility and get conversions, you must have a comprehensive, and user-friendly website design. You would want your website to lead visitors to the information as quickly and easily as possible, right? For this, you must have an informative and in-depth webpage.
We at Brand Medix, have developed many engaging and dynamic websites for doctors as well as healthcare organizations. These websites, designed by experts, have delivered incredible results for our clients. Are you a medical professional looking to build an online presence and drive more patients? Then you are just at the right place!
Today, we have listed-below four sections your healthcare website must have to attract and engage more visitors.
Healthcare is one industry where prospects will have a lot of questions. So, instead of responding to every inquiry individually, you can round up the most commonly asked queries and add them to the Frequently Asked Questions section. That way, your potential patients can find all the information they need in one spot.
In the healthcare industry, your reputation and image are what drive people. Patients want to know they are in good hands before scheduling an appointment. Adding a testimonial section on your website will help you build credibility among the wider audience.
Treatments or medical practices
What services do you offer? As a doctor, this section should be of utmost importance to you. More often than not, prospects will visit your healthcare website looking for a solution to their problem. So, when you have a separate webpage for the treatments you offer, it can help them address their requirements easily. If you offer more than one kind of service, then make sure to give each service its own dedicate page.
CTA/ Appointment scheduling
In the day of mobile marketing, it becomes extremely important to include an easy CTA button so that visitors can book an appointment in real time. A user-friendly, engaging website must have a scheduling feature that lets patients book as well as manage an appointment then and there.
Including a section for health blogs on your website increases its visibility. As Search engines primarily drive all the organic traffic, it's important to have relevant and unique blog posts on your website. Long-form content will not only help improve your rankings on search engines but will also build trust with your potential customers.