Writing for the healthcare industry: 4 tips for effective content marketing
Tips for effective content marketing: Learn how to stand out from the crowd with some content marketing tips and grow your reach online.
"Content is king ". We have often heard people say this. But how and what does it exactly mean? Well, for starters, content is the basic pillar of any marketing strategy in this digital world. Content marketing is a powerful and effective way to promote your products and services. It involves creating quality content to convert your target audience into potential clients while retaining your existing ones. It is a marketing technique where valuable and appropriate content is created and delivered to the target audience.
Writing for the healthcare industry
Healthcare content marketing is all about creating content relevant to the healthcare industry where healthcare providers & medical practitioners provide the right guidance and treatment to the people and help you to increase the reach of the audience. In healthcare content marketing, content that is being posted and disseminated online contains information and advice for a patient who is searching for their medical queries online. This content is then shared on different social media platforms such as YouTube, Facebook, and Instagram to reach the potential audience.
You may also like: Content marketing strategy for doctors: A step-by-step guide (brandmedix.com)
Content marketing in healthcare is more than reaching people through online content. There are a lot more benefits of content marketing in the healthcare industry. Through content marketing, you can reach a larger group of audience at once. Regular posting of articles and videos creates engagement among the audience and reminds them of your presence.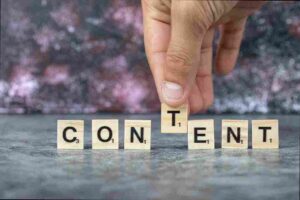 As a part of the healthcare industry, you can never be short of content. If you are a doctor, according to your specialization, you can have an abundance of information, related to your niche to write, and share with your audience. You can give out informative content like advice and guidance for your patients. This way your content can add some value to their lives. Good content can not only attract new patients but also retain existing ones with you. In addition to that, your credibility also builds up among the viewers and markets your practice online.
Now that you have understood the importance and purpose of content marketing, let's talk about some effective ways to help you. Check out these tips through which you can stand apart from the crowd.
4 tips for effective content marketing
1. Create engaging content:
Being a doctor or a healthcare professional, you should be aware of the trends and practices related to the medical industry. There is a lot of information available online about health but most of them are not trustworthy. People often prefer suggestions or recommendations given by any medical practitioner. So, create your content around what your audience searches mostly about. It can be personalized questions or can be generic FAQs people might have.
2. Segregate your audience:
Without knowing who your audience is or what section you want to target, you won't be able to promote your medical practice effectively. To let your practice gain visibility to the right people, you need to define your audience according to your speciality. Then your content will be acknowledged and get a positive response from people.
3. Use keywords:
In today's digital world, everyone searches for their queries online and there are thousands of answers available for them. If you are creating medical content online, there is a probability of it getting lost in the traffic. So, how do you solve this? To make your content reach your target audience, you need to use the right keywords so that when people search for it, they find your content.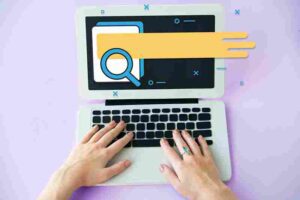 4. Emphasis on video content:
The power of video is remarkable as internet users love to watch video content where they can easily get a better view of what the content speaks of. In the healthcare industry content in the form of videos create great emphasis on the audience. You can post informative videos related to your practice on video-sharing platforms such as YouTube so that it reaches the people searching for them.
CONCLUSION
Now, you are aware of medical content marketing, and how it helps doctors and the healthcare industry to reach their potential audience through different strategies. We also discussed what type of content you can create and distribute to your viewers and grow your practice.
If you are a medical professional looking to craft an effective healthcare content marketing strategy, then connect with Brand Medix.