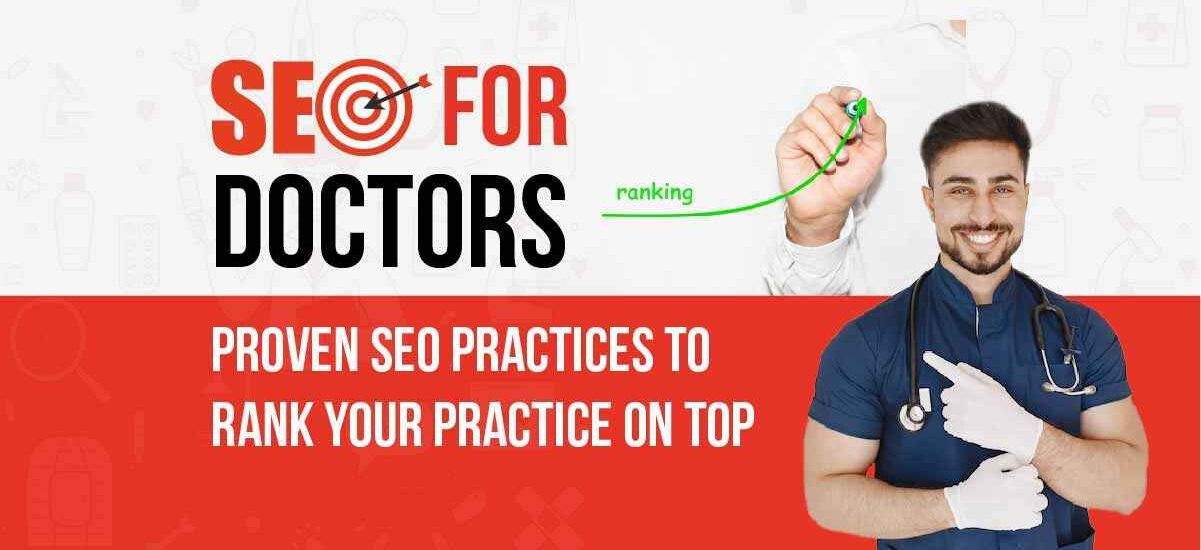 SEO for doctors: Proven SEO practices to rank your practice on top
SEO for doctors: Understanding search engine optimisation (SEO) and how it works has become essential for all businesses. This is also true for the healthcare industry, especially doctors and hospitals. In this article, we will focus on some important SEO rules that you need to know to rank your medical practice on top of search engines like Google.
Many ways are using which you can look for a doctor or a hospital, but the most popular one nowadays is using search engines like Google and Yahoo that can answer all your queries instantly. By searching for a word or phrase, it's possible to find hundreds of doctors nearby in a couple of seconds. But for most searchers, the results that catch their eyes immediately are those sitting right at the top. Just so you know, doctors don't just appear at the top of the search results. There's so much that goes behind it–including a team of expert marketers who are highly skilled in their fields. So, how can you as a doctor get there? The answer is using search engine optimization (SEO) strategies that have been proven effective over the years.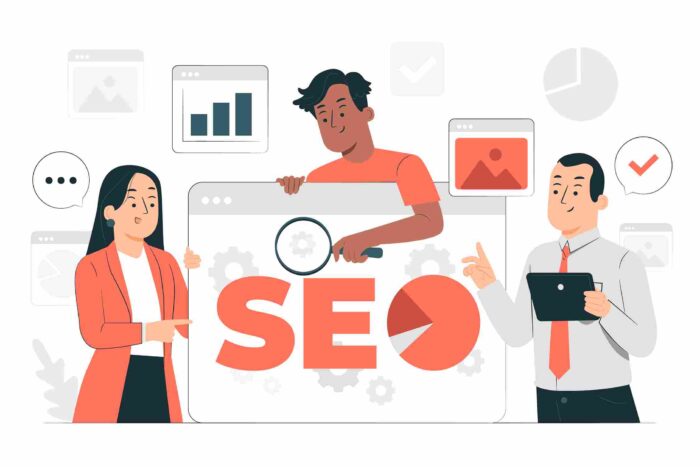 In today's digital era, SEO for doctors is extremely achievable, because of the emergence of local SEO for healthcare professionals. When it comes to SEO for medical practice, the benefits are many including improved website traffic, enhanced visibility, ranking higher for focused keywords and attracting new patients. SEO, especially local SEO is one of the most important and effective ways for doctors to promote their practice to the people who are searching for them and generate genuine and high-quality queries.
So, in today's article, we will be taking you through a few proven SEO tips using which you can rank your practice on top. [Doctors, we promise this won't take long just be a little patient; see what we did there ;)] Scroll down!
1. Optimize for local search
More often than not, people prefer to go to a doctor who is located nearby. That is why most of their searches may include a particular neighbourhood or city. When you use local SEO strategies to optimize your website for these kinds of searches, it will help you reach interested patients.
Let me try to explain this with an example. Suppose you are an Orthopaedic Surgeon, practicing in Noida, Uttar Pradesh. Now, when you use local SEO strategies, when people search for- "best orthopaedic surgeon near me" or "best orthopaedic surgeons in Noida" or related phrases, your name will appear at the top of the results. That not only build trust and credibility but will also generate unique patient queries.
2. More online reviews= more credibility=better SEO
When talking about SEO for doctors, patient reviews and testimonials play a crucial role. It builds your online reputation as well as your brand image. Reviews can also help build credibility among your audience. Also, don't forget to include a reviews/testimonials page on your website. Reviews are a strong indicator of page rank for search engines so you should have some on your website.
3. Google My Business listings
Without listing your practice on Google My Business, it's nearly impossible to rank in Google searches. Start by creating or claiming, verifying and then updating your listing on GMB. Once that is done, make sure to update it regularly with new content or information. Whatever blogs or posts you share on other social media platforms; you should post on your GMB profile as well.
4. Creating original content
When ranking websites, search engines consider several factors including unique content, relevance, number of pages, and visits among others. To ensure you have original content on your website, make sure to write as many relevant blogs as possible and keep on updating them. Blogs add more pages to your site and attract unique views. While writing, focus on the topics that are getting the most attention, using the keywords that are most often used by people to find that piece of information.
Writing blogs on trending topics can help your website rank on search engines. Before you publish it, make sure to do your research on the keywords that you need to use for that particular topic for better reach and visibility.
5. Facebook page for your medical practice
If you want to reach the right people, at the right time, then you must create a Facebook page for your medical practice. Facebook not only builds your patient community and enhances patient customer service, but it also helps in SEO. How? Because whenever someone searches for a doctor's name online, their Facebook page is also ranked in the results. That is why having an active FB page is critical for first-page search results.
6. Get started with video marketing
We CAN NOT emphasise this enough! Video is currently one of the most powerful tools at your disposal. When you make videos as a doctor, you are not only starting a conversation but also developing a trusting relationship with your audience.

We know doctors have incredibly tight schedules, but if you want to become a thought leader in your field, make sure to invest some time in developing videos and adding them to YouTube as well as in the blog posts on your website. These videos will give you more visibility on search engines, thereby making you reach potential patients.

Want to read about the latest healthcare marketing hacks? Here you go: 5 healthcare marketing hacks for 2022 | Doctor Marketing India – Brand Medix
Conclusion
More and more people are using search engines to look for doctors, and your site won't reach these patients unless you take some active steps to optimize it. If you want more visibility and more website traffic, implementing these SEO strategies is the best course of action.
Ready to take the first step?
If you are looking for some assistance in improving your practice's online visibility and using SEO for doctors, we would love to help you out. We will create a personalised, result-driven SEO strategy to help you drive in more patients online. Waiting to hear from you!